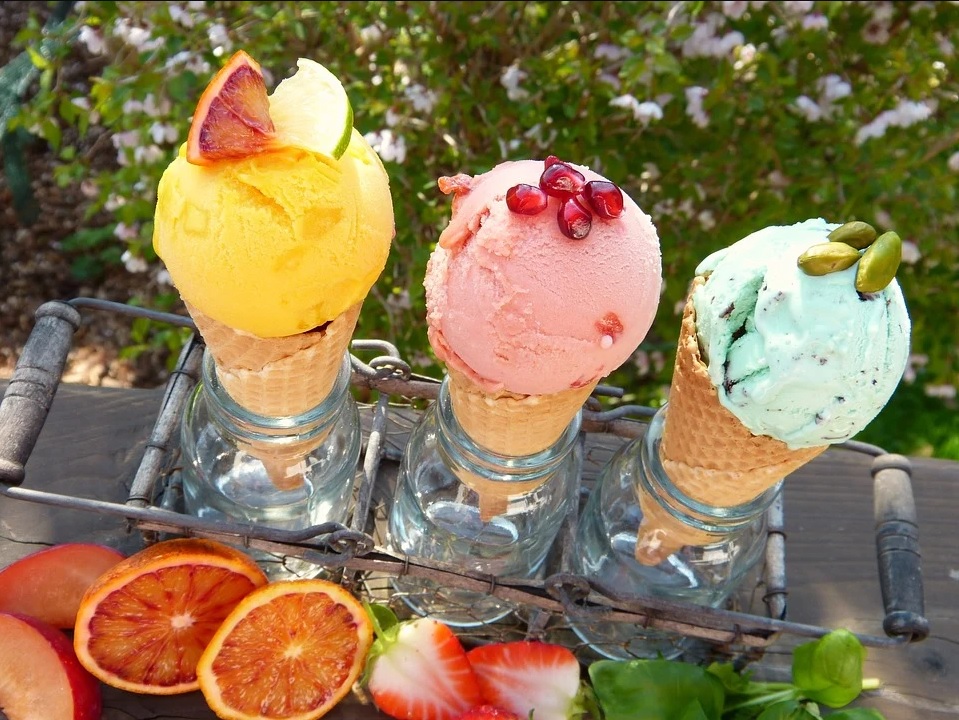 A Phoenix Original… Ambrosia® Gourmet Frozen Yogurt
Ambrosia® Gourmet Frozen Yogurt began creating smiles in 1984 in Phoenix, Arizona. The West Coast frozen yogurt craze was gaining momentum and a local yogurt retailer approached us to see if we could produce an upscale gourmet quality frozen yogurt.
Going Nonfat & Going Chocolate… Ambrosia® Gourmet Frozen Yogurt
Having successfully entered the marketplace, Ambrosia undertook a leadership role in innovation, by developing the first gourmet quality, all naturally flavored, nonfat frozen yogurt (until then, everything had contained 2%-3.5% milkfat). The excitement continued when we added Ghiradelli® Cocoa, a local favorite, to Ambrosia's® frozen yogurt base, thus introducing Ambrosia's® Golden Gate Chocolate…the first premium chocolate frozen yogurt introduced to the soft frozen yogurt market!
All across the Country… from Phoenix
We are proud that wherever you are in the country-frozen dessert retailers and food service providers alike-Arizona Foods Group can deliver happy customers with our high quality, premium frozen dessert products.
Flavors: Wide variety; please check with your local distributor or contact us at customerservice@arizonafoodsgroup.com.
http://ambrosiafrozenyogurt.com/ambrosia-yogurt/
http://ambrosiafrozenyogurt.com/images/Ambrosia-Flavors-Sheet.pdf